Feb. 25 - Feb. 26 (2017)
Gilbert & Sullivan Austin presents as its summer 2017 Grand Production "The Pirates of Penzance; or, The Slave of Duty." Nine performances will be presented at the Worley Barton Theater at Brentwood Christian School, June 15-25. "The Pirates of Penzance" will delight Austin theatergoers of all ages who relish tuneful music, dazzling staging, and hilarious shenanigans by a band of soft-hearted pirates, bumbling bobbies, and sweet Victorian maidens—not to forget that very model of a modern Major-General!
GSA Artistic Director Ralph MacPhail, Jr. returns for his 16th season. Jeffrey Jones-Ragona, returning for his 20th season as Music Director, will conduct the 19-member Gillman Light Opera Orchestra. Bill Hatcher returns as Production Manager.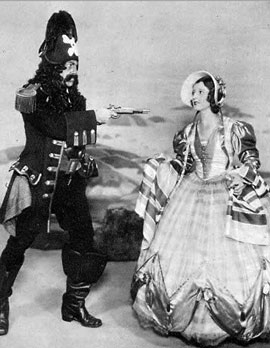 "The Pirates of Penzance" premiered in New York City in December of 1879, where the show was well received by both audiences and critics. Its London debut was in April of 1880. It is without question one of the most popular shows in theater history, and it has been performed around the world continuously for over 138 years. "Pirates" was the fifth Gilbert & Sullivan collaboration, and it introduced the ever-popular and much-parodied "Major-General's Song."
The first of two acts is set on the coast of Cornwall, at the time of Queen Victoria's reign. We are introduced to a young Frederic as well as a band of tender-hearted pirates and their leader, the Pirate King. Soon Frederic meets Mabel, the daughter of the powerful Major-General Stanley, and the two young people instantly fall in love. Due to a topsy-turvy complication owing to the date of Frederic's birth, bewilderment and hilarity ensue.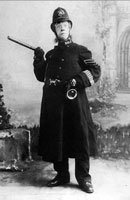 Act two is set in a ruined chapel on the estate of the Major-General. The Sergeant of Police and his corps set out with a plan to arrest the pirates due to their skull-and-cross-bones trade, but are unnerved by things they hear from the Major-General's daughters. Frederic, always present with a keen sense of duty, strives to find his true love—as pirates, police, and lovely young maidens encounter the perils and ecstasy of love. In the end this pirate adventure brings happiness to all who are along for the marvelously musical and hilarious ride.

All performances will have supertitles.
---
Auditions Saturday, February 25 & Sunday, February 26,2017
SIGN UP TODAY !
Auditions are by appointment only
Call Sarah Slaughter at 512-827-8504 (7am-8pm) or email her at
audition@gilbertsullivan.org to reserve a time slot.
Audition times: Saturday, February 25 10 am - 6 pm & Sunday, February 26 1:30 pm - 6pm
Auditions held in room A-130 on the Campus of Brentwood Christian School - 11908 N. Lamar

All roles are open for casting including principals and chorus. All performers will be compensated. Auditions are approximately ten minutes long and are by appointment only.

Those auditioning should memorize a song from Gilbert & Sullivan or something similar (aria or Art Song, English preferred) that will show their voice and range to best advantage. It is mandatory to provide a copy of the music for the accompanist. Please note that no unaccompanied (a cappella) or self-accompanied auditions will be heard. Although an accompanist will be provided, singers are welcome to bring their own if they wish.


The Audition Form, Staging Conflicts Questionnaire, and Music Rehearsal Schedulemust all be filled in or annotated and turned in at auditions. Those documents can be found here. A résumé and headshot are requested.

Notes and tips for auditionees, a complete description of the opera (including characters and vocal range) and other important information are available here.

Those auditioning for a specific role will be asked to do a reading. Those readings can be found here.

All documents are also available for viewing or downloading below.

Contact us if you have any audition questions.
DRAMATIS PERSONAE
Major-General Stanley
The Pirate King
Samuel
Frederic, the Pirate Apprentice
Sergeant of Police
Ruth, a Piratical Maid of all work


General Stanley's daughters:
Mabel
Edith
Kate
Isabel

(comic baritone)
(bass-baritone)
(baritone)
(tenor)
(bass)
(contralto)


(soprano)
(mezzo-soprano)
(mezzo-soprano)
(speaking role)
CHORUS
Pirates, Police, and General Stanley's Daughters




9 PERFORMANCES
Thursday
June 15
7:30pm
Opening Night


Reduced Price Tickets

Friday
June 16
7:30pm
Gala Performance


Complimentary Buffet With Cast Follows Performance

Saturday
June 17
7:30pm
Evening Performance
Sunday
June 18
2pm
Matinee


Children's Activities at 1pm

Thursday
June 22
7:30pm
Evening Performance
Friday
June 23
7:30pm
Evening Performance
Saturday
June 24
2pm
7:30pm
Matinee
Evening Performance
Sunday
June 25
2pm
Matinee


Closing Performance