Mar. 20 - Apr. 12, 2022
Fridays-Sundays
Our Town tells the story of a small New Hampshire town in the early 20th century. People grow up, get married, live, and die. Milk and the newspaper get delivered every morning, and nobody locks their front doors. The story is one of life, love and death, universal to anywhere in the world.
Directed by Mark Stringham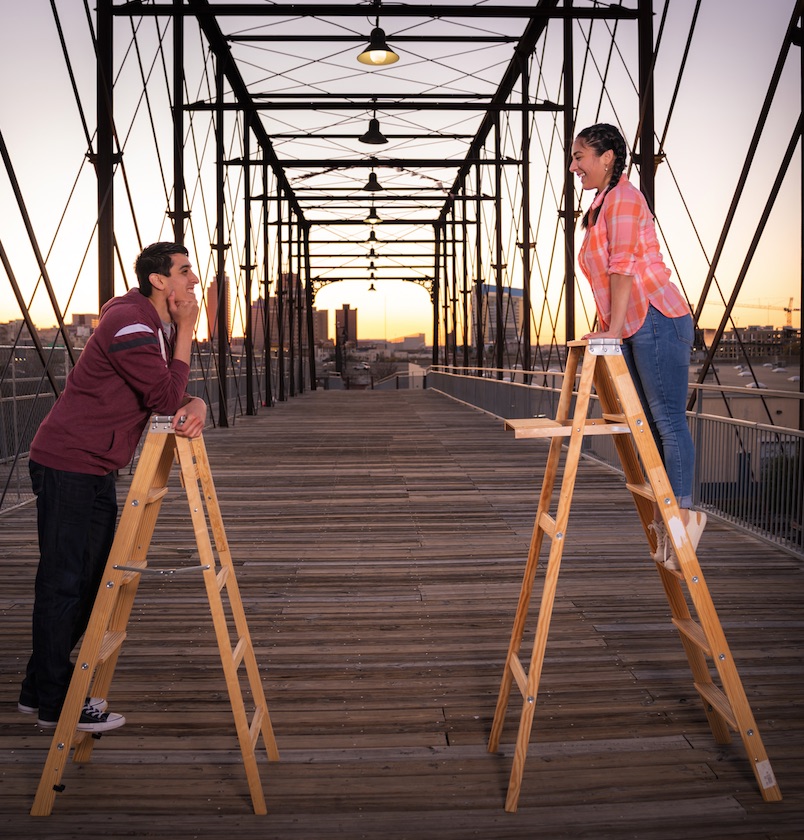 "Our Town is nostalgic without being sappy. It makes you feel patriotic - as proud to be an American as are the no-nonsense Yankees of Grover's Corners, New Hampshire. It reminds you of the human condition, the beauty and the childlike wonder of this messy business of living.
- Broadway World
"Our Town is not a play about the evaporated glory of simpler yesteryears. On the contrary, it whispers to us the urgent necessity of living in the here and now which is all anybody in Grover's Corners ever had, all anybody anywhere really has."
-New York Times
This heartfelt classic drama by American playwright Thornton Wilder, tells the story of the fictional American small town of Grover's Corners between 1901 and 1913 through the everyday lives of its citizens. How do the characters find meaning and contentment as their dreams, relationships, and futures unfold?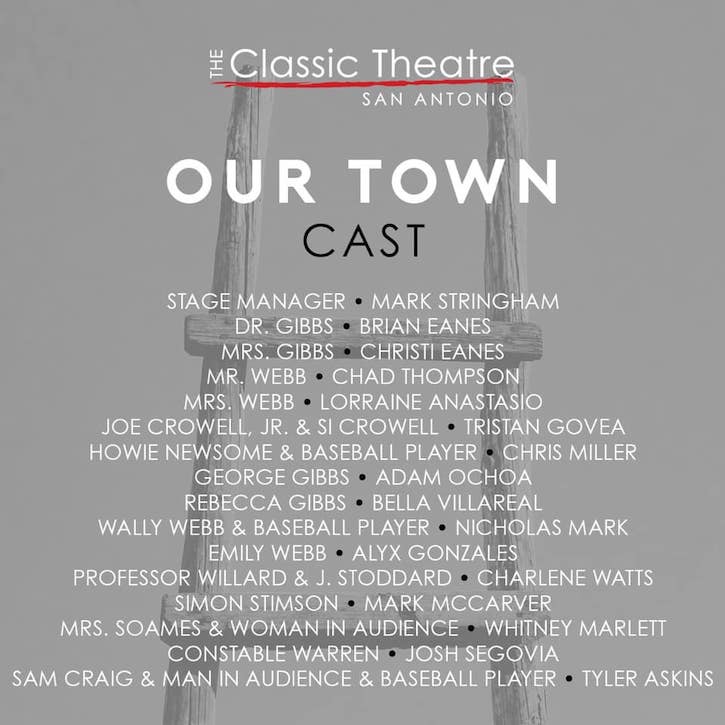 ---
Our Town
by Thornton Wilder
Classic Theatre of San Antonio
Fridays-Sundays,
March 20 - April 12, 2022
1924 Fredericksburg Rd, San Antonio, Texas, 78201
Tickets: $19-$34
Purchase online at VENDINI (cick HERE)
Our Website:
www.classictheatre.org
SPECIAL EVENTS:

Opening Night – March 20, 2020. Please join us for a complimentary opening night champagne reception after the show!

Free Student Nights- March 26, April 2, April 9 at 7 pm. School groups can register for this program HERE.

Community Conversation- April 5, 2020. Join us for a conversation with the cast and director of Our Town after the show. This event is free and open to the public.

Fridays and Saturdays at 8 pm

Sundays at 3 pm

Shows are held at The Classic Theatre located at 1924 Fredericksburg Rd.

TICKETS:

Flex Passes are now available.

Tickets for Our Town are available online at classictheatre.org

If you have questions, please contact The Classic Theatre Box Office at (210) 589-8450.

Ticket prices are as follows:

General Admission: $39

Senior, Military, Educator, SATCO, AEA Members: $35

Student: $24

ID Required

MORE INFO:

Free and accessible parking. The theatre is handicapped accessible.