Feb. 20 - Mar. 15

Feels Like a Maternity
A workshopped reading of a new play by Gricelda Silva
Playwright Gricelda Silva wrote the script on her phone, one-handed, in the wee hours of many nights of breastfeeding her infant. Interwoven in the tales of three women are the fear, loneliness, disappointment, and sometimes despair in new motherhood that no one wants to talk about – the doubt and pain too often buried under societal expectation.
Silva has teamed up with director Leslie Guerrero Collins and a talented team of actors to workshop her play about the struggle for survival women often experience behind those idyllic images of giggling infants and cheery nurseries.
Cast: Cassandra Reveles, Jesús Valles, Zac Carr, Eva McQuade, Hollie Baker, Olivia Jimenez, Christa French, Leslie Guerrero Collins, Susan Gayle Todd
Directed by Leslie Guerrero Collins
Intended for mature audiences only.
Contains themes of self-harm/suicide/postpartum depression.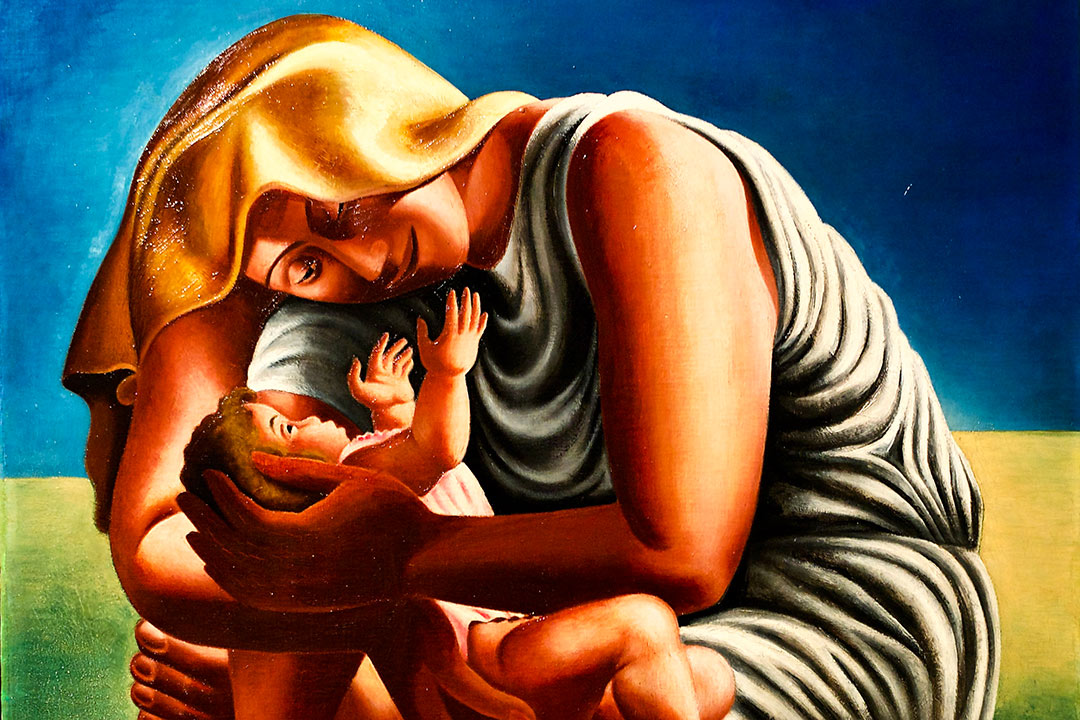 Art credit: "Maternity" (1935) / painting by José de Almada Negreiros (1893-1970) / photo by pedrosimoes7 is licensed under CC BY 2.0
---
Feels Like a Maternity
by Gricelda Silva
Scottish Rite Theater
February 20 - March 15, 2021
Streaming
via internet
Everywhere, TX, 78700
February 20 – March 15, 2021
Free screening and talkback Saturday, February 20, at 8 PM CST
Premieres Saturday, February 20, 2021 at 8:00 p.m. as a free online screening and webinar talkback.
Streaming of the recorded screening available for a fee thereafter through March 15.
Reserve your spot now for the February 20 free screening and talkback.