Mar. 26 - Apr. 19, 2020

MOTHER OF THE MAID is the epic tale of Joan of Arc told through an unexpected and remarkable perspective, that of her mother.
Directed by Clarissa Smith-Hernandez, it stars Katherine Schroeder (Isabelle Arc), Anna Maria Ward (Joan Arc), Christopher Gonzales (Pierre Arc), David R. Jarrott (Jacques Arc), Erin Scialabba (Lady of the Court), and Beau Paul (Father Gilbert).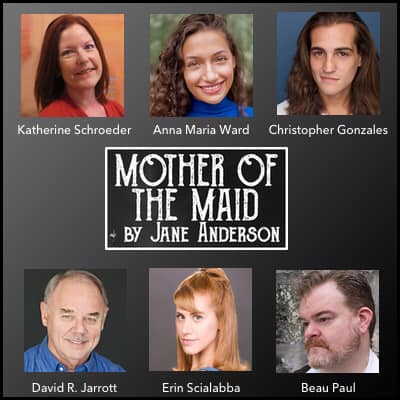 ---
Mother of the Maid
by Jane Anderson
Jarrott Productions
March 26 - April 19, 2020
Trinity Street Players
Black Box Theatre, 4th floor, First Baptist Church
901 Trinity Street
Austin, TX, 78701