May. 12 - Jun. 01
Fridays-Sundays
Sean and Corey are at the beginning of a relationship, but each brings baggage to it: their dogs. The guys are in love. The dogs hate each other…and have all the best lines. A sweet, funny and moving tribute to the animal companions with whom we share our lives.
Directed by Robert Tolaro.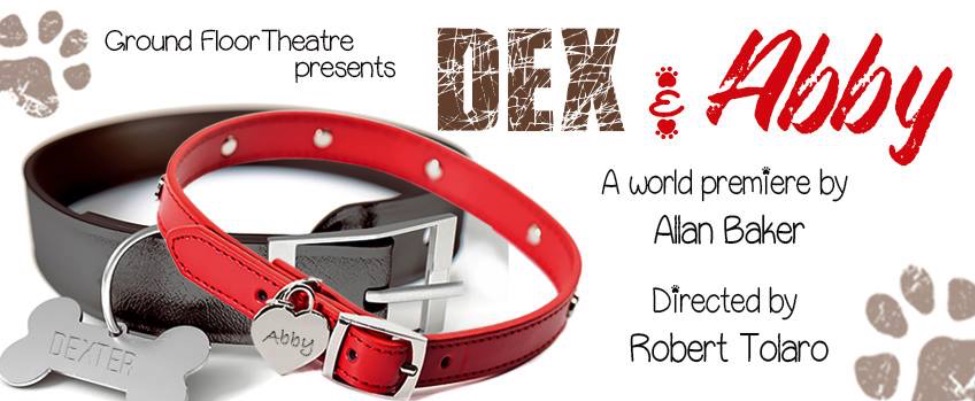 ---
Dex & Abby
by Allan Baker
Ground Floor Theatre
Fridays-Sundays,
May 12 - June 01, 2019
Ground Floor Theatre
979 Springdale Rd
Austin, TX, 78702
Performances May 12 – June 1, 2019.
More forthcoming from Ground Floor Theatre. (January 18, 2019)
[poster design by Shannon Grounds]