2019 Season, Gaslight Baker Theatre, Lockhart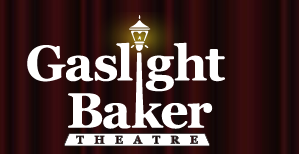 The Gaslight Baker Theatre is very excited to announce its 2019 season:
February 8-23: Lost in Yonkers, by Neil Simon; directed by Stephen Fleming and Sondra Schaible
March 15-30: [a show we can't announce yet; directed by Eric Beck]
April 13: Magic at the Baker; directed by Tammy Francis
May 10-25: A Midsummer Night's Dream, by William Shakespeare; directed by Bridget Farias Gates
June 10-14: Youth Summer Camp; camp directors, Tammy Francis and Liza Collins
June 17-21: Teen Summer Camp; camp directors, Tammy Francis and Liza Collins
July 12-27: Silent Sky, by Laura Gunderson; directed by Lori Cordova
August 9-17: Vaudeville Show; directed by Liza Collins
August 30: One-Act Contest Performance--the three winners of our first play competition will have their scripts presented in a night of staged readings; coordinated by Eric Beck
October 11-26: The Curious Incident of the Dog in the Nighttime, by Simon Stephens; directed by Tammy Francis
November 9-10: USO Show; directed by Shaela Leggett-Bresett
December 6-21: The Gift of the Magi, based on a story by O. Henry
--We will have an announcement of our March show in the next couple weeks (there is an administrative holdup)
--It's not listed here because it's not taking place at the theater, but our annual fundraising gala will take place April 27 at Two Wishes Ranch, the same amazing venue that hosted us last year
--Due to popular demand, the Vaudeville show has been expanded to two weekends this year
Please share with your friends. Announcements about season tickets will be forthcoming.
As always, thanks for your support of our work and for putting the Art in Lockhart. We hope you enjoy this season as much as we will enjoy bringing in to you!